To visit any of the labs make sure to have your identity card and passport with you. To visit the lab in Grenoble, contact us in advance since the access requires a special authorization that has to be validated by the administrative staff.
Visit the lab in Grenoble
Institut de Recherche Interdisciplinaire de Grenoble
Batiment 40-20,
17 rue des martyrs,
38054 Grenoble France
tel : (+33) 4 38 78 32 90
From the train station or the Airport shuttle it is a 5-10 minutes walkt to: CEA, Minatec. 3 Parvis Louis Néel, 38054 Grenoble.
Within Minatec go to the "Nanobio" building and then to the gate 107 of building 40-20. See the arrow on the satellite picture.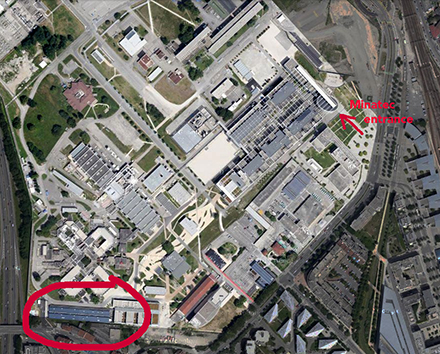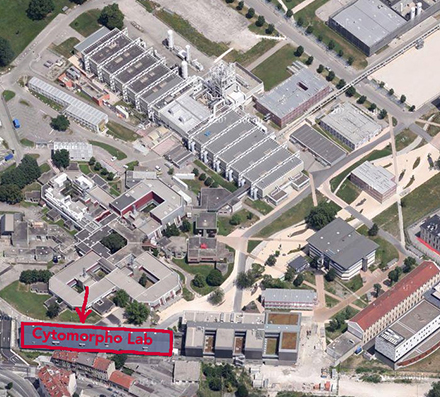 Institut Pierre-Gilles De Gennes
6 rue Jean Calvin, 
75006 Paris France
tel : (+33) 1 40 79 59 00
Subway stations nearby:  Censier Daubenton  (Metro Line 7) or Luxembourg  (RER B) .